Kommende Veranstaltungen: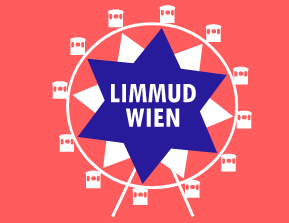 Der "New Israel Fund": Unterstützung der Demokratie durch Förderung der Zivilgesellschaft in Israel
 Präsentation von Eleonore Lappin-Eppel bei 
Limmud Wien Lernfestival, 10. März, 9-18 Uhr (genaue Zeit wird bekanntgegeben), Urania, Uraniastraße 1, 1010 Wien
Videokonferenz aus Anlass des Internationalen Tags der Frau:
Elah Alcalay: Women in the Israeli Economy 
Ort: Or Chadasch, Robertgasse 2, 1020 Wien
NIF-Treffen
Montag, 11.März, 19.30 Uhr, Gasthaus Nestroy, 2., Weintraubengasse 7
Hier können Sie regelmäßige*r Spender*in werden.
Vergangene Veranstaltungen:
Raghad Jaraisy (ACRI): The Nation State Law 
Mittwoch 13. Februar, 18 Uhr
Or Chadasch, Robertgasse 2, 1020 Wien
Mehr über Raghad Jaraisy findet Ihr unter: https://www.english.acri.org.il/legal-staff-bios
ACRI's statement on the Nation-State Law: https://www.english.acri.org.il/single-post/40
Eine Veranstaltung in Kooperation mit der Jüdisch liberalen Gemeinde Or Chadasch
NIF-Treffen: 
Mittwoch 13. Februar, 19.30 Uhr, Gasthaus Nestroy, 2., Weintraubengasse 7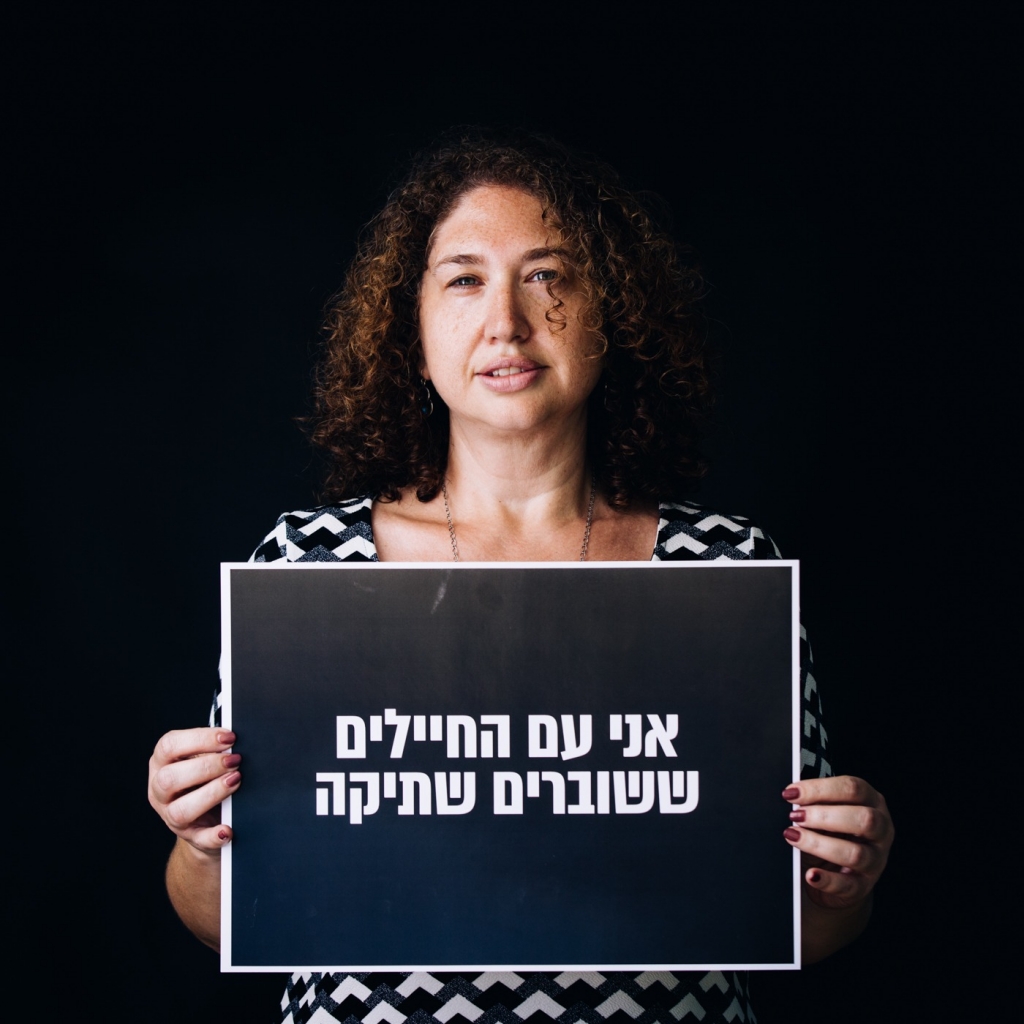 Video-Konferenz mit Avigail Kormes: 
"The Status of Human and Civil Rights in Israel Today"
27. November 2018, 18 Uhr, 2., Robertgasse 2
In Zusammenarbeit mit: Or Chadasch - Jüdisch Liberale Gemeinde Wien
NIF-Treffen: 27. November 2018, 19.30 Uhr, Gasthaus Nestroy, 2., Weintraubengasse 7
The EU in Israel: Strengthening Democracy – Strengthening Civil Society
Lecture and Panel Discussion in cooperation with the Vienna School of International Studies
Keynote Lecture Naomi Chazan: The EU and Israel
Discussion: Elah Alcalay, Sharon Abraham-Weiss, Sultan Abu Obaid. Moderator: Eric Frey
Time: October 11, 2018, 6.30 pm
Venue: Diplomatische Akademie, Favoritenstraße 15A, 1040 Wien
Over the past four decades, the New Israel Fund (NIF) has been dedicated to help Israel live up to its founders' vision of a state that ensures complete equality of social and political rights to all its inhabitants. Through its grant making to more than 900 partner organisations, NIF has provided over $300 million for initiatives that drive positive social change and further democracy, justice and equality. Moreover, it is in large part to Shatil, NIF's operational arm, that we have increased the impact of civil society by building coalitions, empowering activists, developing civil leadership, and community organising – often prioritising issues in the public agenda.
NIF and Shatil's work therefore directly aligns with the EU's "values of democracy, respect for human rights, the rule of law and basic freedoms and promoting the integration of Israel into European policies and programs." This is evident from the many EU-Shatil cooperative ventures; since 2004, Shatil received support for nine highly important projects totaling some €3 million. The participants of the panel discussion have been actively involved in carrying out three of these projects.
Elah Alcalay: Equality for Women in Israel – Equalizing Wages in Israel's Workforce
Sharon Abraham Weiss: Freedom of Speech and Hate Speech in Israel
Sultan Abu Obaid: Good Governance and Strategic Planning in Laqye (Negev) - Strengthening the Abilities of the Local Authority
Interview mit Naomi Chazan:  https://derstandard.at/2000089176314/Die-meisten-in-Israel-wissen-dass-wir-in-einer-Blase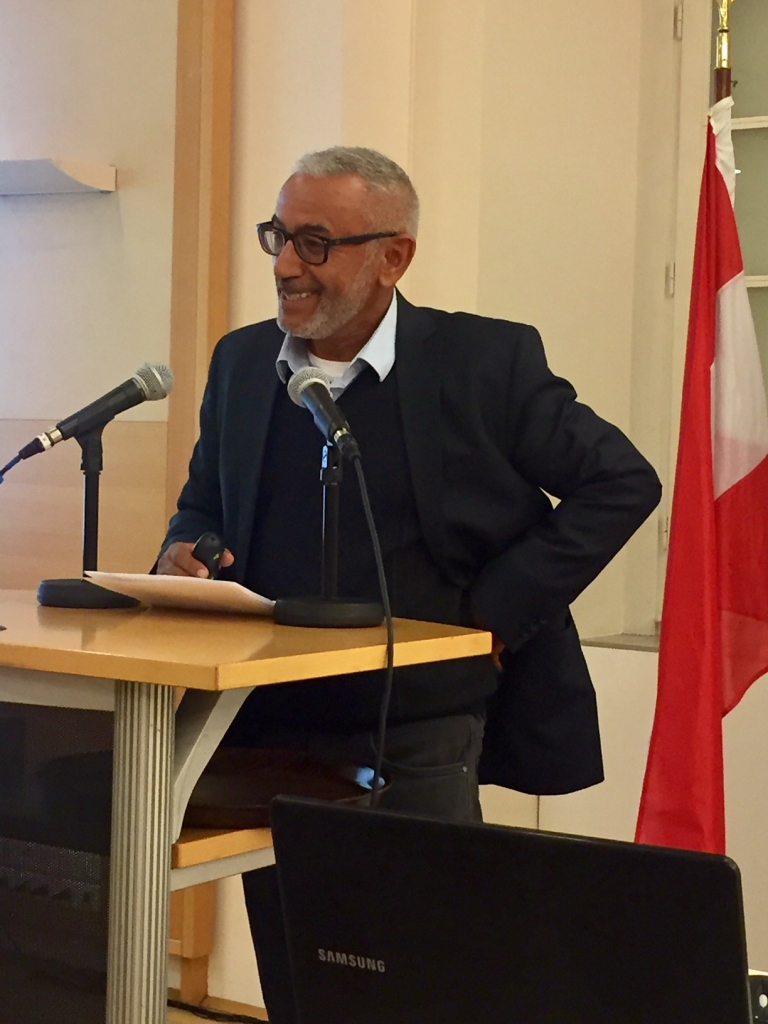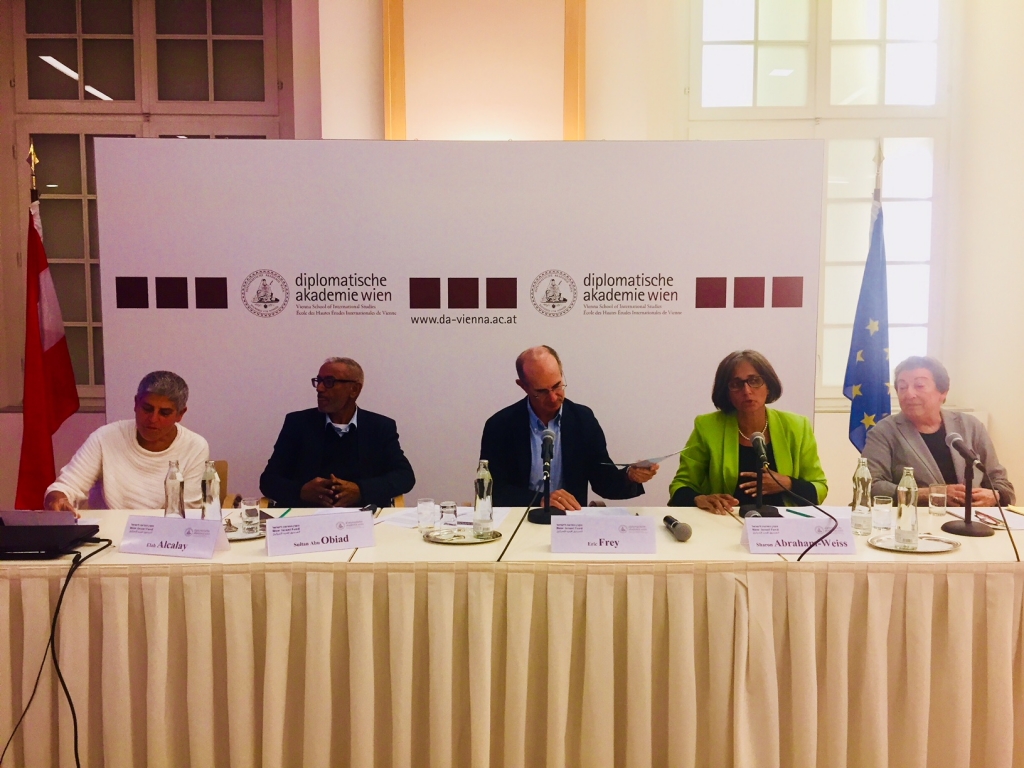 Jährliche Generalversammlung der Freundinnen und Freunde des New Israel Fund
Zeit: 27. September 2018, 19 Uhr
Ort: Servitenwirt, 1090 Wien, Servitengasse 7
Web-Talk with Shira Sasson Furstenberg, June 7, 2018, 6 pm (in English): Religious Pluralism in Israel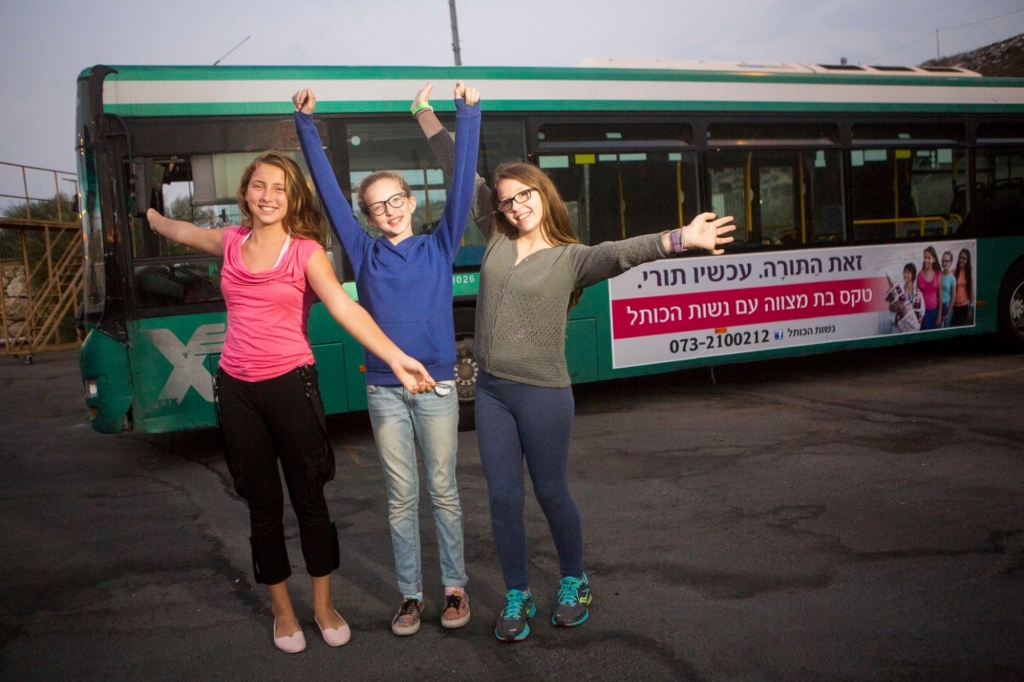 in cooperation with Or Chadasch - Liberal Jewish Community Vienna
An important aim of the New Israel Fund is the securing of religious pluralism in Israel. Despite impressive progress during the past years the current government has caused a number of setbacks. Shira Sasson Furstenberg will give an appraisal of the current situation and explain the contribution of the NIF to the achievements and ongoing struggle for religious pluralism and religious freedom in Israel. Read more on Web-Talk
Location: 1020, Robertgasse 2
Webinar in englischer Sprache mit Shira Sasson Furstenberg am 7. Juni, 2018, 18 Uhr: Religiöser Pluralismus in Israel
in Zusammenarbeit mit Or Chadasch - Jüdische Liberale Gemeinde, Wien
Ein wichtiges Anliegen des New Israel Fund ist die Durchsetzung des religiösen Pluralismus in Israel. Obwohl auf diesem Gebiet eindrucksvolle Fortschritte erreicht werden konnten, waren unter der derzeitigen Regierung auch eine Reihe von Rückschlägen zu verzeichnen. Shira Sasson Furstenberg wird eine Einschätzung der Lage bringen und den Beitrag des NIF zu Fortschritten und andauernden Bemühungen um religiösen Pluralismus und Religionsfreiheit in Israel darlegen. Mehr zum  Webinar am 7. Juni
Ort: 1020 Wien, Robertgasse 2
Vortrag von Angelika Timm: 25. April 2018, 19 Uhr: Israel und Palästina – Binationaler Staat oder zwei Staaten für zwei Völker? 
In Kooperation mit dem International Institute for Peace, Möllwaldplatz 5/2, 1040 Wien. Mehr Informationen ...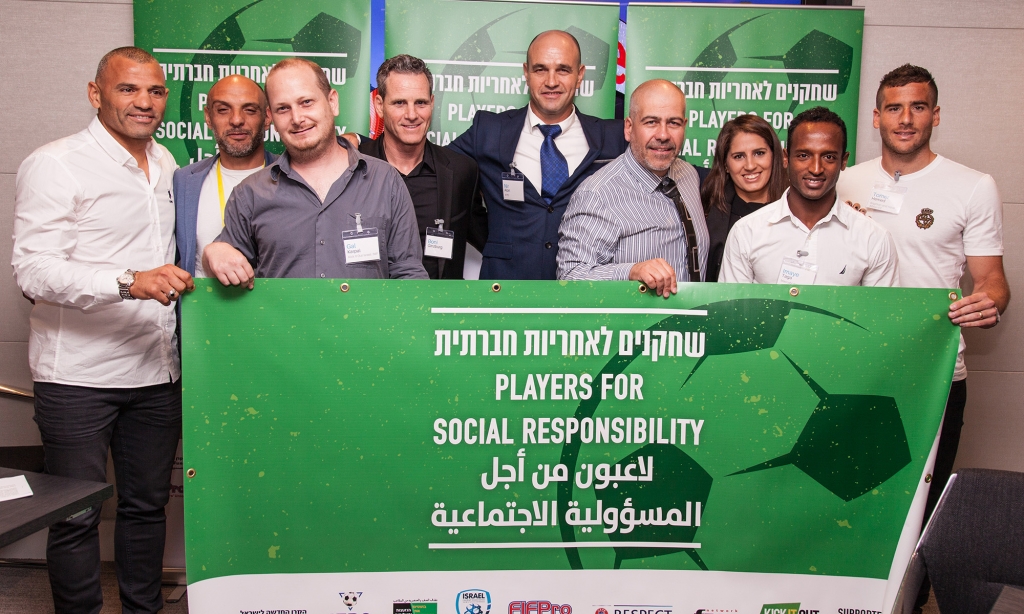 NIF-Webinar
:
9. April 2018, um 18 Uhr: Web-Gespräch mit Itzik Shanan, Director of Public Advocacy & Communications, NIF Israel über das Projekt: Soccer for Social Responsibility. Anmeldung und Adresse unter: office@nif.austria.at  
Nur für Mitglieder und regelmäßige Spender*innen.
  Hier können Sie
regelmäßige*r
Spender*in werden
.
NIF-Treffen: 9. Mai 2018, 19.30 Uhr, Gasthaus Nestroy, 2., Weintraubengasse 7
Filmpräsentationen in Kooperation mit dem Jüdischen Filmfestival 2018 (Programm) 
23. März 2018: "Disturbing the Peace", Urania Kino, 20.15  Uhr (im Anschluss Diskussion, Moderation: Renata Schmidtkunz)    "The Cousin/Ha Ben Dod", Metro Kino PS, 21:00 Uhr
25. März 2018: "Muhi: Generally Temporary", Metro Kino HS, 15.00 Uhr
"Disturbing the Peace", Top Kino, 21:00 Uhr 
27. März 2018: "The Cousin/Ha Ben Dod", Metro Kino HS, 18:00 Uhr
28. März 2018: "Muhi: Generally Temporary", Metro Kino HS, 18.30 Uhr

06. Juni 2017: "Preserving Israel's Security through a Two-State Solution". Diplomatische Akademie, Wien (Programm) 
Keynote: Brig. Gen. (ret.) Gadi Zohar (Council of Peace and Security); Lt. Col. (res.) Ivri Verbin (Council of Peace and Security)
Discussion: Gudrun Kramer (Director, Austrian Study Centre for Peace and Conflict Resolution/ASPR); Alan Freeman (New Israel Fund / NIF, Jerusalem)
Moderator: Rubina Möhring (Présidente, Reporters Sans Frontières)